Bio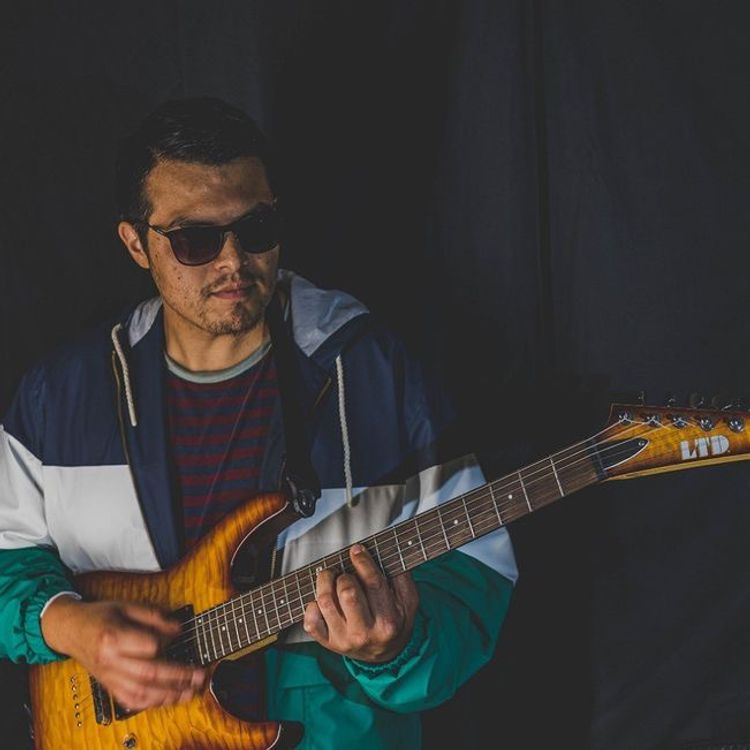 New Islands
The so cal 90's musician
New Islands is bedroom-pop singer/songwriter, multi-instrumentalist, and producer Juan Carlos Virgen Jr. from San Bernardino, California. "Bloom" was the project's debut single released in the Spring of 2019 and gave New Islands a warm welcome into the music scene! "Think jangling guitars with understated harmonies and a beautiful melody that to me recalls Brian Wilson Friends era album" – Glenn W. Love, a musician and friend Juan met through the power of music.
 Juan started playing at the age of 4 on a little red piano that came with the song book for The Lion King. The music from Walt Disney's animated features and 90's cartoon theme songs were what caught his attention with music, and without even knowing developed an ear to create music throughout the years. Brenton Wood, Latin Oldies, and  90's Hip Hop were among some of the genre's he grew up with.  In middle school, Juan got his first guitar and started jamming to all his favorite rock tunes, but that didn't satisfy his musical creativity. He started writing with his middle school friends and eventually played multiple instruments for different bands in his high school days. In 2019 he released his music for the first time ever as a solo artist, New Islands, and has had a great response to Bedroom Pop scene. His second single "Holy Smokes" was featured on Spotify's Lo-Fi Indie playlist and third single "Let's Jam, Girl" has had fan's dancing and even inspired a couple of song cover's. In January 2020, New Islands released his debut E.P Bloom which featured all 3 singles.
Juan's new E.P Para Ti streams on all music platforms Friday June 26th. You can pre save it here! "Dreaming" is an upbeat jangle pop single released from the new E.P, stream it and enjoy the vibes!
'New Islands' meaning
"New Islands represents my love for all music.  I grew up with so much music and so many genres, I see each genre as an 'Island' so to speak. So when I think of all the music I love, I feel like I could be on Islands forever! Relaxing and just having a great time to beautiful sounds!"
The best way to represent this musically is through my Spotify playlist. It's a genre less playlist that has 24 rotating tracks every Sunday. In my middle school days, I used to burn CD's with random music from Hip Hop, 80's, spanish, and all the way to metal. I feel like this playlist is the new way for me to get to do that. Check out this week's picks and give it a follow! Tap here for "Juan's Playlist" on Spotify.
-Juan [New Islands]
Enjoy friends!